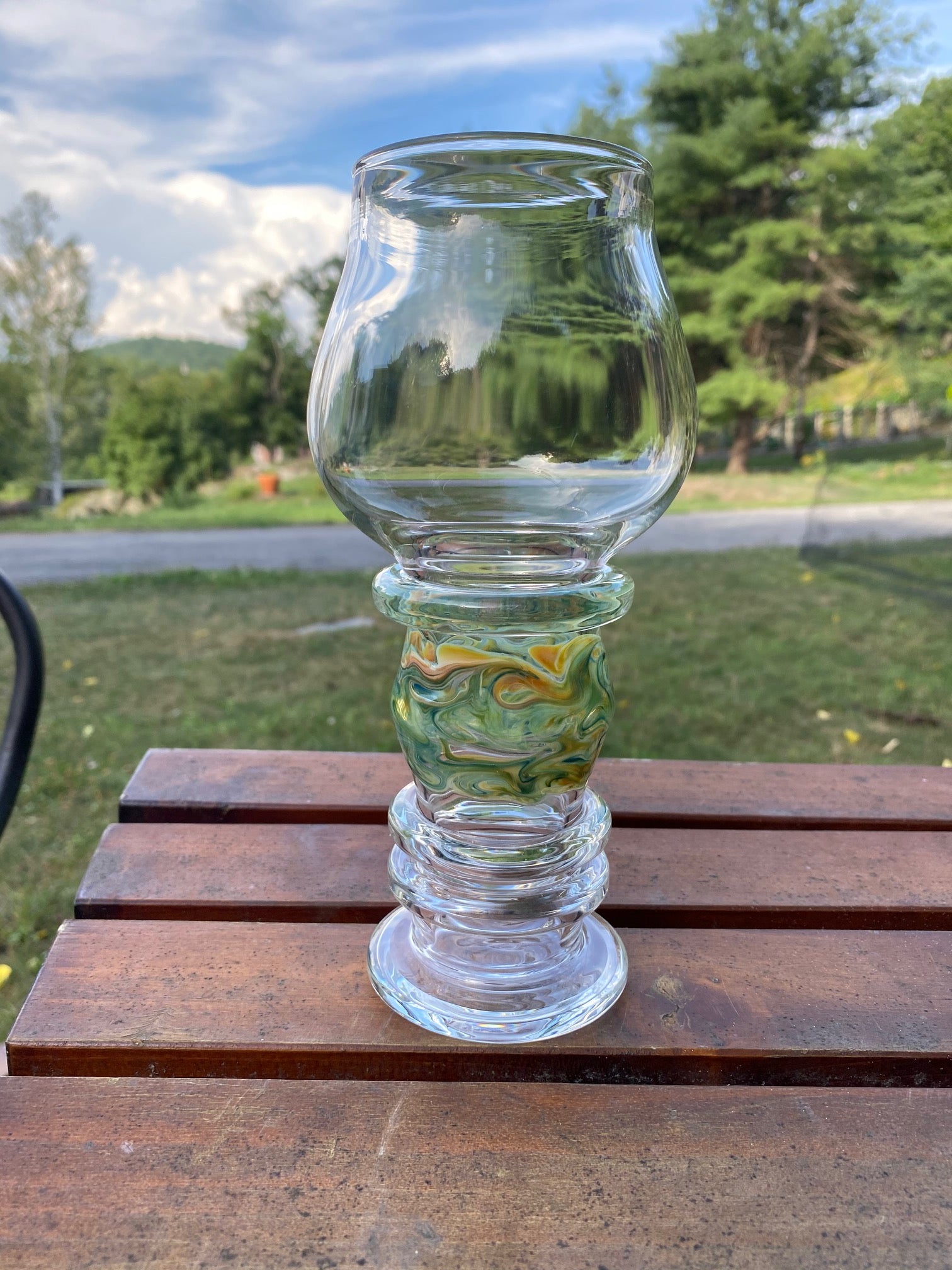 Catching Up with Mirador Glass
Hey There Mirador Fans!  I wanted to take a few moments to fill you in on what's new. As with everyone else in the world, we are learning to navigate a completely new landscape in light of these Covid times.  We have been extremely fortunate in that our business has not relied on running a retail shop or travel to craft shows and festivals. We send a heartfelt THANK YOU to all of our customers, who have managed to find us through whatever platform they've used, be it social media or through a real life social connection we have made in person.
Mirador Glass is just two people, Bryan and Karen Raskin, and of those two, only one of them blows glass! It seems every business is solely focused on growth and expansion, and while we love keeping busy and fulfilling orders, we truly value being small enough to provide a real personal, human connection with our customers.  Our five star reviews and feedback from our Etsy shop has been a source of pride and motivation, and if you ever need anything from us, we are a simply an email or phone call away.  I like to call our shop a Mom and Pop Glass Shop, we are extremely proud to offer high quality, hand crafted, functional art that is durable, beautiful, and affordable, if you consider the long term life of the product and the sustainable business practices we incorporate.
With more and more people spending time at home, we are filling lots of home lighting orders! If you want a really quick and easy way to enhance the feeling of your spaces, look to your lighting. Many lights are a breeze to switch out from whatever existing fixtures you have, and can instantaneously cultivate a warm glow that radiates into your room.  You can really tie a room together with custom lights created to order from Bryan, or choose from our popular in-stock shades and fixtures.
Another niche market we've tapped into since Covid is the craft beer glass market!  These have been really fun for Bryan to create-- they started out as a "beer glass" version of our popular Lebowski cocktail glass, and have since evolved to their own high art form.  You can find these one-of-a-kind glasses, fit for royalty, right here on this site. These glasses go amazingly well with the specially released drops from 450 North Brewing Company-- if you know, you know!  https://www.450northbrewing.com/
Please keep checking back with us. We look forward to continually updating our inventory and products, to keep things fresh and interesting, while still providing our most popular and beloved products to our faithful customers. As always, we look forward to connecting with you, and genuinely take joy in being able to share these beautifully crafted objects with you.