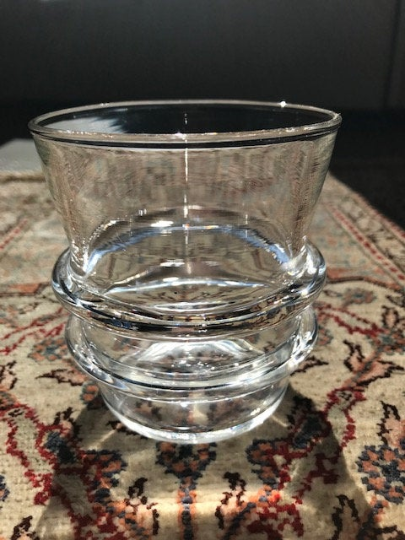 Big Lebowski Handblown Clear Cocktail Glass
$44.00
available:
In Stock
Our very popular Big Lebowski glasses are the perfect cocktail glass! Inspired by the glass Jeff Bridges is holding in the movie while he enjoys his signature White Russian, these glasses have proven themselves to be the ideal weight and shape for a sophisticated and enjoyable drinking experience! The ridges are great for a no-slip grip. 
These glasses are approximately 4 inches high, 3 inches wide, and hold 8-10 ounces. Be sure to see our other colors to complete your collection. 
All Mirador Glass items are individually hand crafted by Bryan Raskin at his glassblowing shop in New York.  Borosilicate glass is a high-grade material similar, but superior to Pyrex.  These glasses are dishwasher safe, non-reactive, durable, and have a high thermal shock resistance.
The Big Lebowski White Russian Recipe
2oz (60ml) vodka
1oz (30ml) Kahlua
1oz (30ml) heavy cream
Add all ingredients to your Lewbowski glass over ice
Stir
Drink

Abide.